Game Viewing
The main attraction
We never forget that you are at Serengeti Bushtops for the wildlife, so our goal is to ensure you enjoy a succession of unique, thrilling safari experiences. Our specially converted, open 4×4 vehicles make the most of every Serengeti drama during morning, evening and full day game drives. Our excellent guides will help you pick out the action, but also the perfect secluded spot for breaks and picnics.
Accommodation
A perfect haven of comfort
Under Serengeti Bushtops canvas lies the finest in seductive luxury and fifteen of the largest, most impressive tented en suites imaginable. None of the tents are overlooked, but all look over the Serengeti. Each faces the sunset and is open on two sides, giving you an extraordinary panoramic view of nature's living masterpiece.
At the end of an exhilarating day's game viewing, it's hard to imagine a more perfect conclusion than choosing from multiple delights on the menu, before being escorted to your table. With a campfire glowing outside, this is life in the Bush at its most sophisticated and harmonious: the perfect place to end your perfect day, watching the hot sun sink over the vast Serengeti.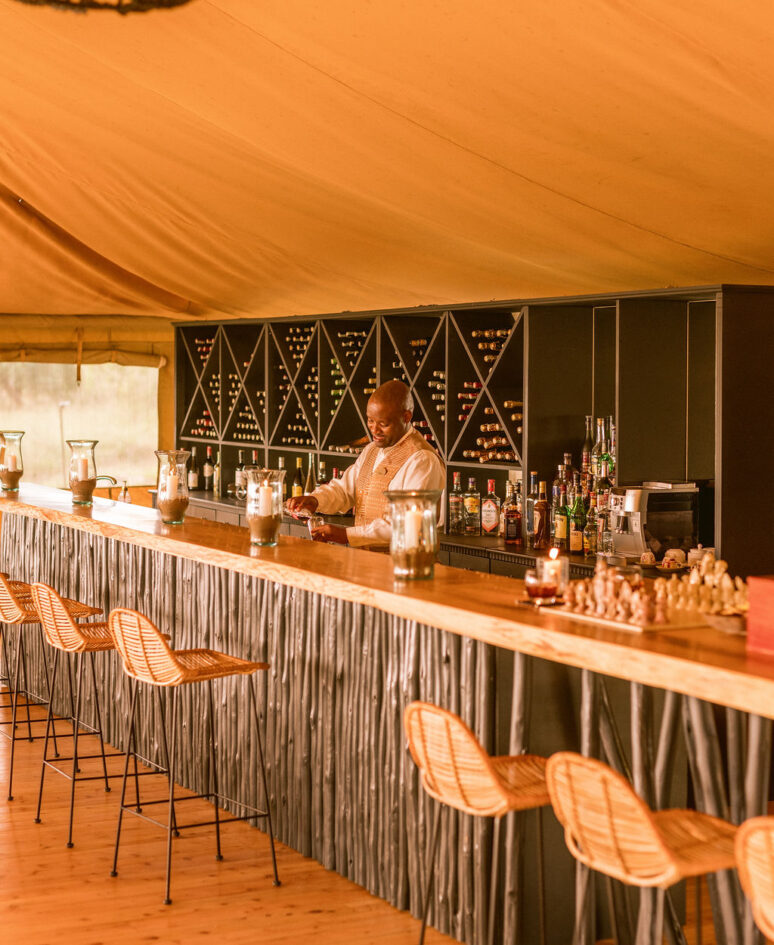 Peacefulness, solitude and beauty. They are something you can't put a price on, and Serengeti Bushtops has them all. If we could only return to one location, this would be it.
Proudly featured in
Fodor's